Strategy
Tutorials: Building a tunnel through a mountain
This tutorial explains how you can build a tunnel for your trains through a high mountain, rather than trying to go over the top. Whilst this method may be more expensive and trickier to do, you can be sure your trains won't lose speed when trying to get over the hill.
Step 1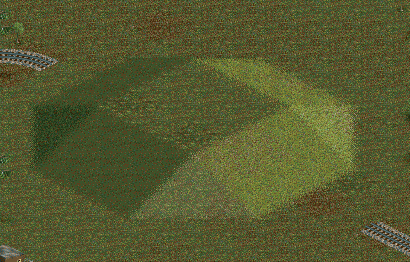 Here is the hill that we wish to build the tunnel through. The tracks and stations are already complete, we are just missing this link.
Step 2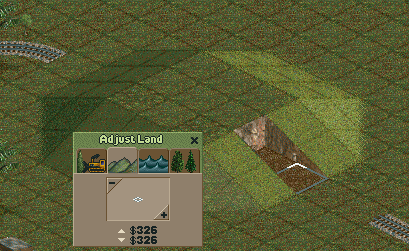 Open the Adjust Land dialog and lower the first 2 squares of slope to ground level. You will now get a 2-step high cliff face in the side of the hill. To raise or lower a tile, put your mouse over the center of the tile so that there is a complete white outline. You can also raise or lower individual corners.
Step 3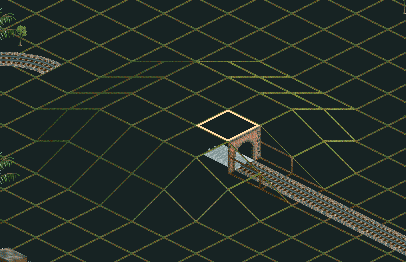 Now proceed to build your track straight into the cliff face. A tunnel will be made for you and the view will switch to the underground view. Keep going until you reach a warning message.
Step 4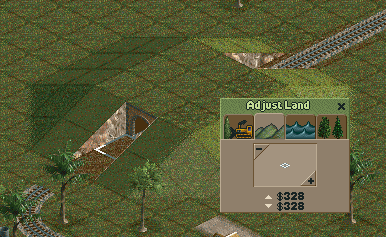 You will need to also lower the other side of the cliff for the train track to get back outside. If you built the track far enough earlier, you will see a tunnel in the cliff face.
Step 5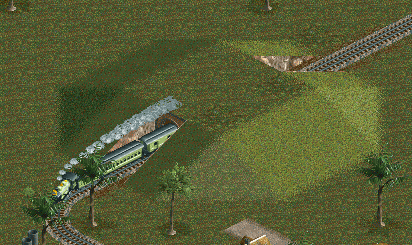 You can now finish off your track and run your trains through the tunnel. A great obstable has now been tackled and your trains can run without fear of hills!
Click here to return to the tutorial index.