Strategy
Tutorials: Building a simple train route
This tutorial explores the world of trains and shows how to build a simple train route. This tutorial is aimed at beginners.
Step 1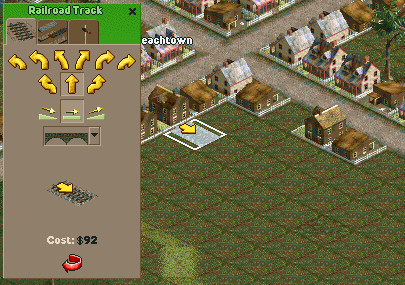 Open up the Build Railroad window and move over to where you want to start your track. Use the rotate button at the bottom of the window to change the starting direction of the track.
Step 2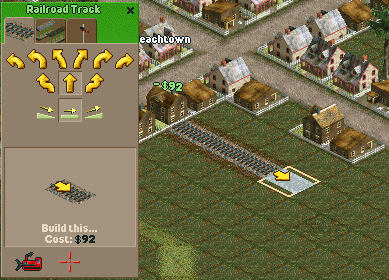 Click to start building from that position and then click the large panel on the Building window to lay more track in line with the first.
Step 3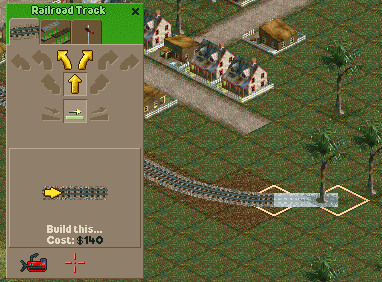 Click the wide curve at the top of the window and build one piece of track, then return to straight track. You will now be building some diagonal track along the screen.
Step 4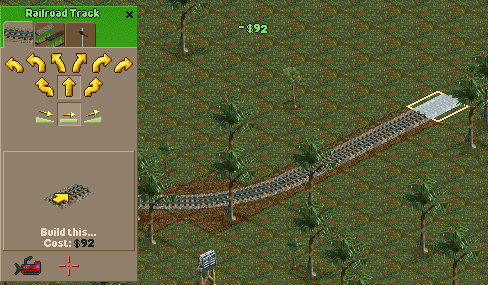 Continue with another turn and head towards your second station.
Step 5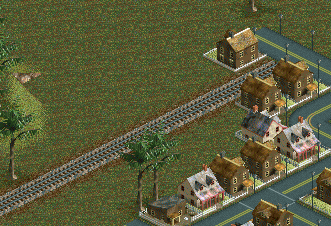 With your track leading right up to the town, we are ready to build a station.
Step 6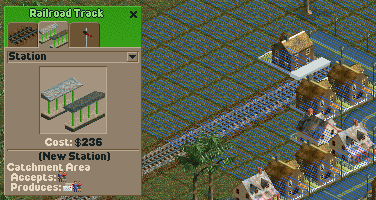 Click the station tab of the Building window and hover your cursor over the track. You will see a white outline of where the station will go when you build it. In the Building window you can see what items the station will accept and produce in that spot, this is useful to ensure you are close enough to an industry to make money.
Step 7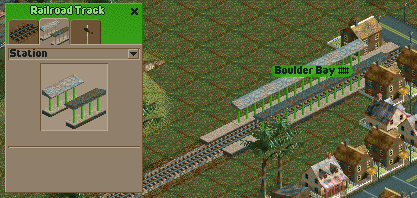 Build the station 6 squares long by clicking on each bit of track.
Step 8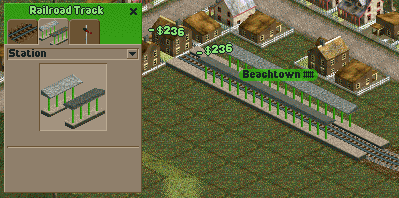 Head over to the other side of the track to build the other station. You are now ready to build your train.
Step 9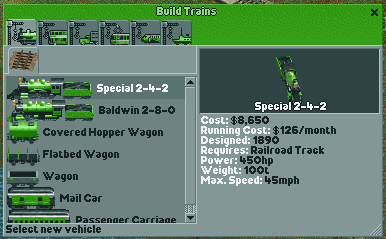 Open up the Build Trains window and click on a train to build it. Build a couple of carriages to go with it, too. They will automatically be added to the train when you click it.
Step 10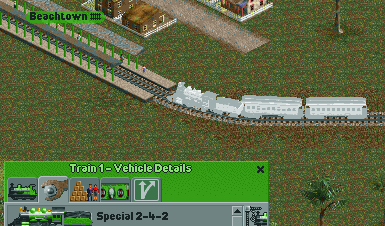 When the train is complete, hover your cursor over some track to see a ghost of the train. This ghost shows where your train will go when you place it. Place it on the track here for now.
Step 11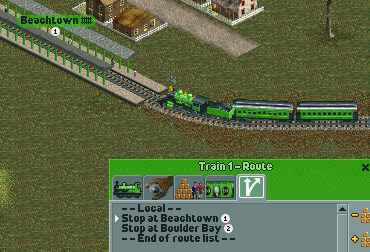 On a simple line such as this, you do not need to set up a route. But if you were setting one up, you simply need to click on the route tab, then click on the stations in the order you want to visit them.
Step 12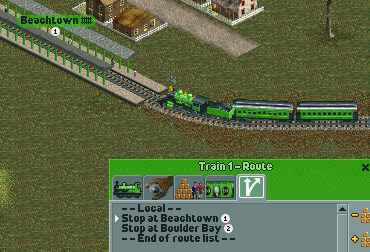 Set your train going by clicking the green flag on the first tab. It will now follow the routes and start making money.
Click here to return to the tutorial index.